Are you wondering how to plan an RV road trip? Whether you own an RV or planning on renting one, there are several steps you must take to ensure your trip goes smoothly. RVs come with their own set of challenges. This just means that you will have some adjustments to make before you begin your travel experience in your RV.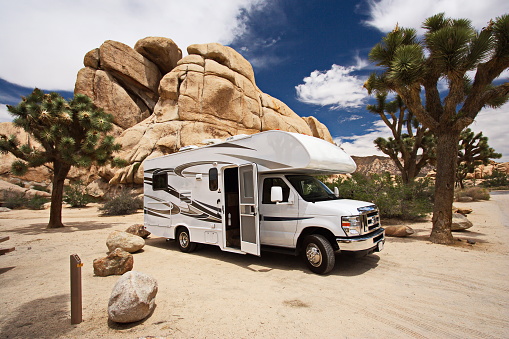 Tips for Planning the Best RV Road Trip
Here are some tips to ensure your road trip goes the way you planned.
Select the Right RV
Depending on the type of trip you are planning, you want to make sure that you choose the right RV rental. For example, if you are planning on cooking your own meals, you may want to choose a 16-foot class B van. Selecting the right RV is a critical step to plan a successful trip.
Ensure Your Plan Is in Line With Your Budget
Your most expensive items will be campground fees, gas, and food when traveling in your RV. Depending on how far you are traveling and the type of road trip you plan, these expenses can vary. It is important that you are familiar with the type of RV you own or are planning to rent. You also need to familiarize yourself with your RV's MPG, which will help you plan a route where you can stick to your budget.
Book in Advance
Finding campsites that have availability is going to be challenging, especially if you wait until the last minute. If you are new to the RV world, many will tell you that you should plan in advance. Consider booking your reservations months ahead of time. It will also be helpful if you read some reviews online for the campgrounds you are considering to ensure that you find a good fit.
Choose Routes Carefully
Many people who are used to traveling in their RV already know what routes to take. You will need to ensure that you plan your routes carefully and choose ones that are RV-friendly. For example, check for propane restrictions for tunnels and bridges and low clearances along the way. Plan your gas stops ahead of time so you don't find yourself scrambling at the last minute.
Explore Parking Options
If you are experienced, you probably enjoy making random stops and finding unexpected locations. But, if you are traveling in an RV for the first time, this can be more challenging. It doesn't hurt to call ahead of time to inquire about routes and request details about RV parking. You can also use the satellite map on your cell phone to see if you can maneuver in and out of a particular location before you go.
Modify Your ETA
Never expect to travel at the same pace in your RV as you do in your car. Keep your expectations sensible when planning. For example, plan a route speed of 50 mph. While this means you will be driving slower, you will not have to stop for gas as often. Many RV drivers go by the 3/300 rule, which means they don't drive more than 300 miles a day. Also, you should plan to arrive at your destination by 3 p.m. at the latest.